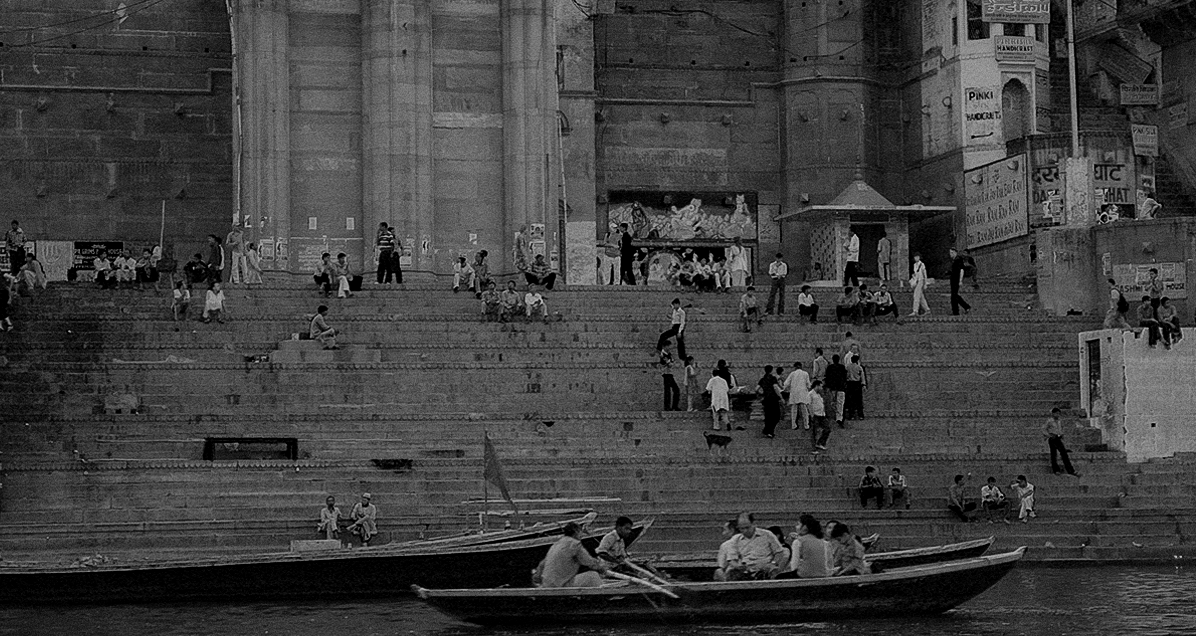 A strategic location on the banks of the Ganges made Benaras a hub for trade and commerce, attracting skilled weavers from various parts of the country. Historical references and archaeological findings suggest that weaving in Benaras has been practiced since the Vedic period. As a result, and unlike most other weaving regions, it is not uncommon for Gyaser to be woven alongside Jamdani, brocade and Mashru- revealing a unique melting pot of techniques and skill.
In 2014, led by an inquiry seeking a new definition of ornamentation- one devoid of surface embellishment, Raw Mango launched a series of brocade garments and textiles. Still in production till today, the garments have come to redefine occasion wear, viewing the inherent beauty of weave as a type of weightless ornamentation. The collection predominantly used the Kadwa technique, which utilizes an extra weft insertion. The resulting motifs were seemingly etched in metallic zari against a colored background, achieving a remarkable clarity of pattern and form. Viewing the textile from the reverse reveals the absence of thread floats, an additional indulgence to the wearer.
Furthermore, the collection re-introduced the techniques of 'engineered textiles'. It required technical mastery, developed in the two years preceding the collection launch and the commitment of weavers to reproduce this forgotten process. In it, the garment pattern is essentially made on the loom and each piece is woven to a particular size or portion of a garment. This renders it entirely unique and made-to-size. Till today, Raw Mango's engineered panel lengha remains one of the most recognized contributions and lasting testaments to the value placed on this skill.